Branded by a Callahan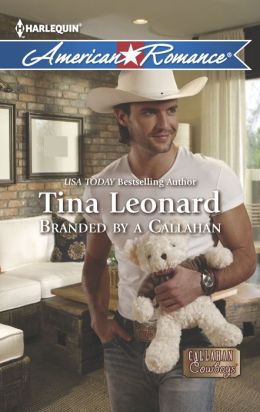 Buy the Book
Other Books in the Series
About the Book
Settle Down, Cowboy!
Marriage isn't in Dante Callahan's short-term plans. But Ana St. John is! After the gorgeous nanny bodyguard-and woman of his fantasies-turns the tables and seduces him, Dante is suddenly corralling his inner wild man. Now Ana is having his baby…and refusing to say "I do!"
There's no denying Ana's powerful feelings for Dante. But is the footloose rancher-and the hottest cowboy in New Mexico-ready to hang up his spurs for married life? According to the legend of the magic wedding dress, he's not.
Dante's not one to fool with family lore. But he's got to provide a major Cinderella moment to win over his prospective bride. He may be crazy for pulling out all the stops to get Ana to marry him-but that's part of the fun of being a Callahan!