Cowboy Sam's Quadruplets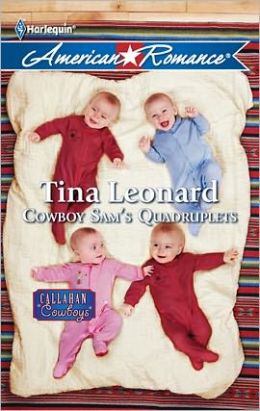 Buy the Book
Other Books in the Series
About the Book
 Defending his family's New Mexico ranch against a hostile takeover is the only reason Sam Callahan would even consider getting married. With four of his brothers already happily hitched, the youngest Callahan could end up being the last bachelor standing. Unless Seton McKinley says yes.…
Seton came home to Diablo to hang out her P.I. shingle. But the real reason is her unrequited crush on one hunky cowboy. The footloose charmer is proposing they make it legal—in name only! Of course she says no…until Sam flashes that infamous Callahan charm. Now the newlyweds are getting ready to become a family…of six!
Fatherhood can change a man's perspective, especially with quadruplets on the way. But nothing—not even the revelation of a shocker of a family secret—is going to change Sam's feelings for Seton…and their three baby girls and boy!